The Struggle is Real – SxSW2015 Day 2 in 5 Must-Attend Sessions
Aishwarya Krishnamurthy
March 14, 2015 • 5 min read
Updated on May 2, 2017
Sifting through the events on Day 2 of South by, I'm amazed, and a little worried about the plethora of struggles faced by the modern marketer today. I gave a loose definition to the term 'modern marketer' in my guide to Day 1 at SxSW – but that was just an attempt to address their multiple ROLES. Their responsibilities are even harder to define. From the initial perspective of "All the cool brands are doing it – let's get on social," to the present accountability of social media to meet business objectives, it's hard out there for a marketer!
So here's a round-up of events from Day 2 that promise to equip you with the tools to overcome these challenges, and make you a lean, mean marketing machine. [You should also check out the live stream on Ad Age of brands and agencies tweeting #SxSW, powered by Unmetric]
9:30 – 10:30 AM – Mobile Beyond Marketing: The Era of UnAdvertising Link
or
9:30 – 10:30 AM – Staying Relevant as a Community Manager Link
As a company, we're very UN-driven, so the first session had us hooked on the name itself. But past the UNbelievably awesome name (sorry, it was right there), the session itself highlights one of the biggest disruptions facing modern marketers today – the shift to mobile. While the popularity of mobile usage has not escaped marketers, this Mobile Saturday event goes deeper into how leaders are building stronger relationships with un-advertising strategies, scaling targeted content, and operationalizing mobile. Like the shift to social, moving to mobile is more than just replicating content on a different platform and this session will hopefully shed light on the new 'mobile content strategy' that we, as marketers, need to be cognizant of. #MobileSat
The second session at the same time addresses an issue that has faced countless community managers – that the role and its responsibilities are often intangibly beneficial and very loosely defined. With the rise of paid efforts on social and data driven insights, you're being held accountable for the money being spent, and it's hard to keep an eye on everything at once!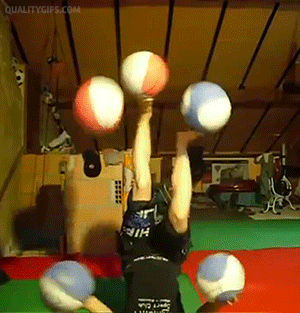 Your role as the Marketing Swiss Army Knife comes with its own struggles (not the least of which is convincing people that you don't just sit around on Facebook all day!) but this session looks into how you can make a quantifiable and qualitative impact on your business with your community management efforts. #sxswcmgr
11:00 AM – 12:00 PM – Art, Robo Ads and Tech Marketing of Tomorrow Link
The emphasis on data in marketing is old, but still very relevant news. Marketers are being encouraged every day to use data driven insights to improve their content but where does marketing crossover from being an art to being a science? And are the two mutually exclusive? Not according to us – in our new Intelligent Social Workflow we recognize that the perfect formula includes both the art of creativity as well as the science of data driven insights. In this MediaPost session, learn from leading creative executives at major agencies on how technology and artistry are now working better together to tell better and more impactful stories. #MPost
Tech geeks may prefer the "All Signs Point to Yes: Predictive Is Here" session in the same time slot which will take you behind the curtain to explore how next generation apps are using predictive techniques to revolutionize the way companies operate. #data
12:30 – 1:30 PM – Social Media Playbook: Activating Fans on Gameday Link
Let's get real – real time marketing, that is. Since the 'Oreo Moment' at Super Bowl 2013, marketers now have a new arena to contest in – live events. Sporting events especially draw record audiences, and brands are pitched against each other in a Battle Royale to 'win.' But beyond the Oreo's and JCPenneys' and Budweisers, how are sports marketers dealing with the heightened attention around sporting events, with the additional task of reaching out to multiple generations and cultures amongst their fanbases?
How do you keep your fans loyal and invested in your team and brand?
In our Event Pulse live stream of brands tweeting about the Cricket World Cup, we've found that many Indian Premier League (cricket) teams are getting involved in the conversation – encouraging the Indian team, but more importantly highlighting players from their own teams and making sure to have a share of voice. This session should be mandatory for sports marketers in particular, but also, all brand marketers hoping to build and maintain brand loyalty among their audience. #SXsports
2:00 – 3:00 PM – Do Marketers and Chat Really Blend? Link
If lunch isn't a high priority for you, or you're able to squeeze in a sandwich on the way – we do recommend this session – another mobile related one but this time focused on private chatting apps. This is a quickly developing market, and brands and networks alike are trying innovative ways to monetize this medium. In fact, chatting apps were referred to as "the future of social networking" by Claus Mortensen, a director of IDC's Asia-Pacific emerging technology research group, last year when Facebook bought messaging app Whatsapp. It may not be the highest priority for your brand right now – but IMHO – eventually it's going to be.
3:30 – 6:00 PM – What Marketers REALLY Need to Know About Big Data Link
If you've been able to walk through Austin without being smacked in the face with the words "Big Data," you really should stop staring at your phone and take a look around. SxSW is teeming with vendors, brands, hosts and guests expounding the value of big data and to someone who isn't quite sure where to start with this BIG concept – this session looks like a good place to get your basics right.
One of the key themes of the session – actionable insights is something that we're constantly harping on about as well. Sure you have data, so does everyone… it's what you're doing with this data that makes all the difference. If we were to tell you simply that we could identify Starbucks' paid tweets – that sounds helpful but how does that help your strategy? Instead we're saying that by analyzing the data from Starbucks – we could tell that the coffee giant was trying to increase downloads of their app. That's an insight. But we can also tell you that they targeted one platform, at a particular time, and by using a one step process, saw amazing engagement, and presumably an increase in app downloads and customers. Now that's something that you've learned and can now apply to you own brand's paid strategy – that's an actionable insight. You can read more about how we uncovered this here, and it will hopefully give you an idea of the potential of big data – making this session even more relevant. #BigDataWS
If you'd like my recommendations for the rest of the event – just subscribe to the blog and get these curated schedules delivered straight to your inbox!